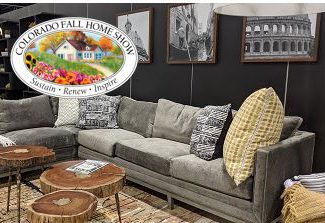 Save the date for the 2023 Colorado Fall Home Show, September 15 -17 at the Colorado Convention Center. The Colorado Fall Home Show is your one-stop shop to remodel, refresh, and renew your home. Get ideas, inspiration and advice for your home from more than 200 companies. Research, compare, and choose from hundreds of products and services, and take advantage of show-only specials!
Read More!
The 2024 Colorado Garden & Home Show takes place February 24 – Mar. 3, 2024 at the Colorado Convention Center. Discover the Rocky Mountain region's largest and most prestigious garden and home show – a nine-day spectacular event at the Colorado Convention Center– where you can find inspiration from the latest ideas and trends in landscaping, gardening, and home improvement.
Read More!
Colorado Garden Foundation awards grants to organizations and scholarships to individuals throughout Colorado. In the past 65 years, organizations throughout Colorado have received grants totaling more than $12 million from Colorado Garden Foundation, a nonprofit corporation dedicated to furthering the horticultural industry.
Learn More